Duc Me Nui Cui is a pilgrimage site not only for Catholics but also for tourists from all over the country. The statue of Mother Mary is located on the top of the hill, the pilgrimage area exudes splendid majesty with a harmonious and majestic natural scenery, embraced by the vast Tri An Lake and green rubber trees. All create fresh air when we come there.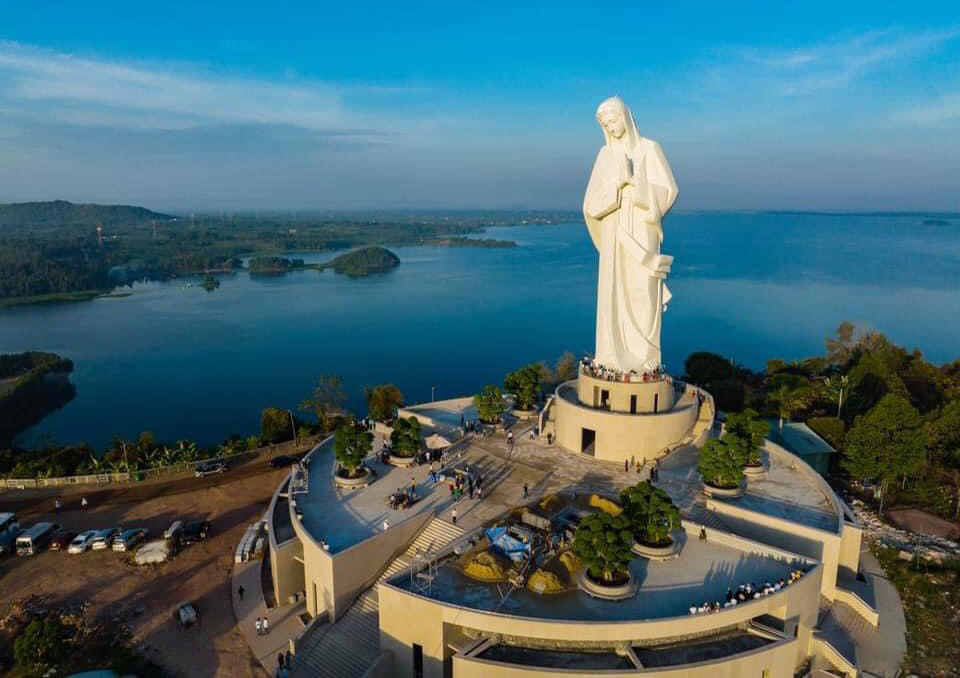 Facebook photo source: Our Lady of Cui Mountain
The statue of Mother Mary stands approximately 50 meters tall, including its base. The statue is situated on the top of Cúi Mountain, facing Trị An Lake and the Xuân Lộc Diocese in Vietnam. This is the tallest statue of the Virgin Mary in Vietnam and serves as a symbol of unwavering faith and devotion to Mother Mary. Each part of the statue carries its own significance, with the 17-meter tall base representing the age of Mother Mary when she received the Annunciation from the Angel. The 33-meter tall figure represents the age of Jesus. The entire monument standing at 50 meters commemorates the 50th anniversary of the establishment of the Xuân Lộc Diocese in 2015.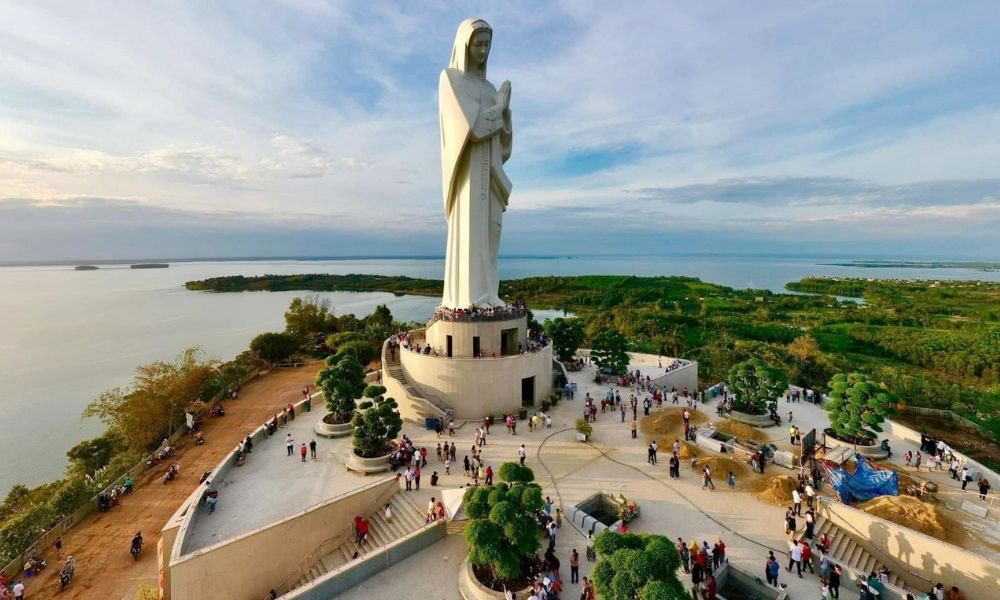 Photo source: Zoomtravel
The location of the pilgrimage center is located not far from Ho Chi Minh City on Gia Tan 1 commune, Thong Nhat district, Dong Nai province. Below is the schedule of daily Masses at the pilgrimage Center:
Daily Mass:At 9:00 AM, there is a Holy Mass. A priest is available for confession both before and after the Mass.

Holy Mass is also held on Saturdays and Sundays at 4:30 PM.
In addition, there are special events such as the Concelebration Mass offered by Bishop Dominic and Bishop Joseph every month. You can refer to the information about the Mass schedule to conveniently plan and follow your pilgrimage itinerary accordingly.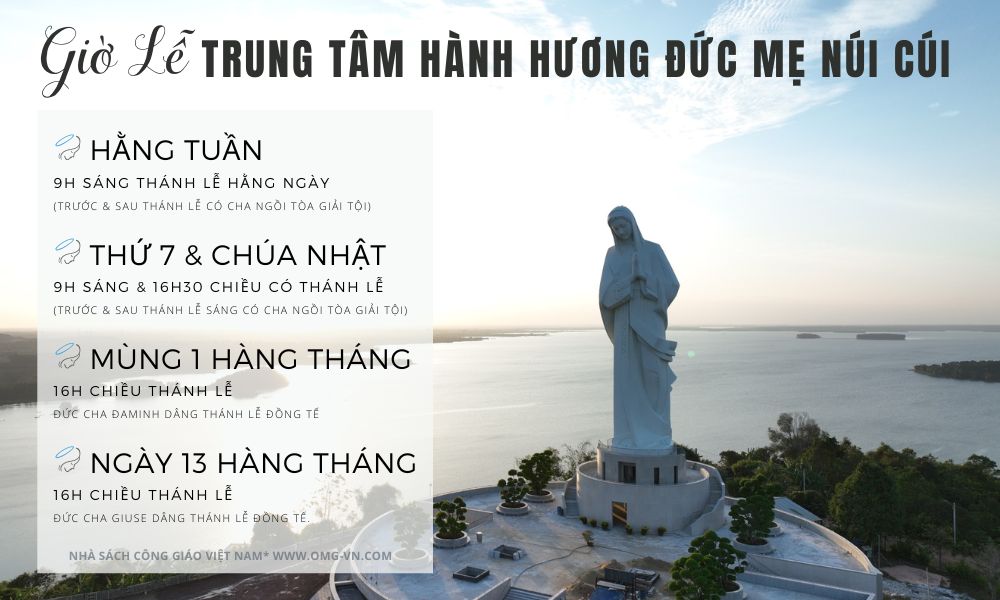 The Schedule of Holy Mass at the Pilgrimage Center of Duc Me Nui Cui (Daily – Weekly – Monthly). Source: sachconggiao
SBS provides a variety of vehicles including 4 seats; 7 seats ; 16 seats ; 29 seats; 45 seats suitable for sightseeing and pilgrimage trips to Duc Me Nui Cui. All SBS vehicles are fully equipped with amenities, ensuring that they are always ready to serve customers.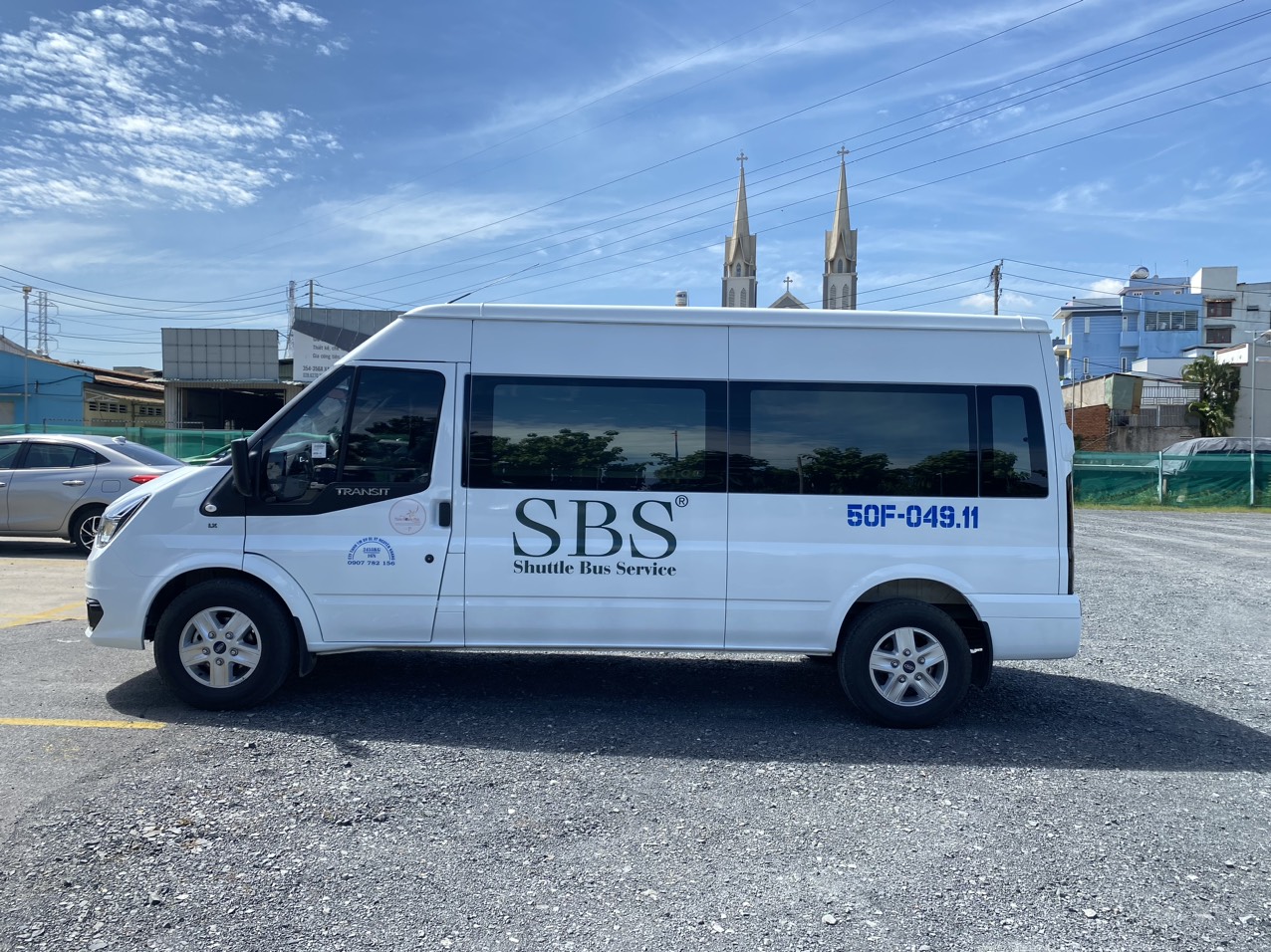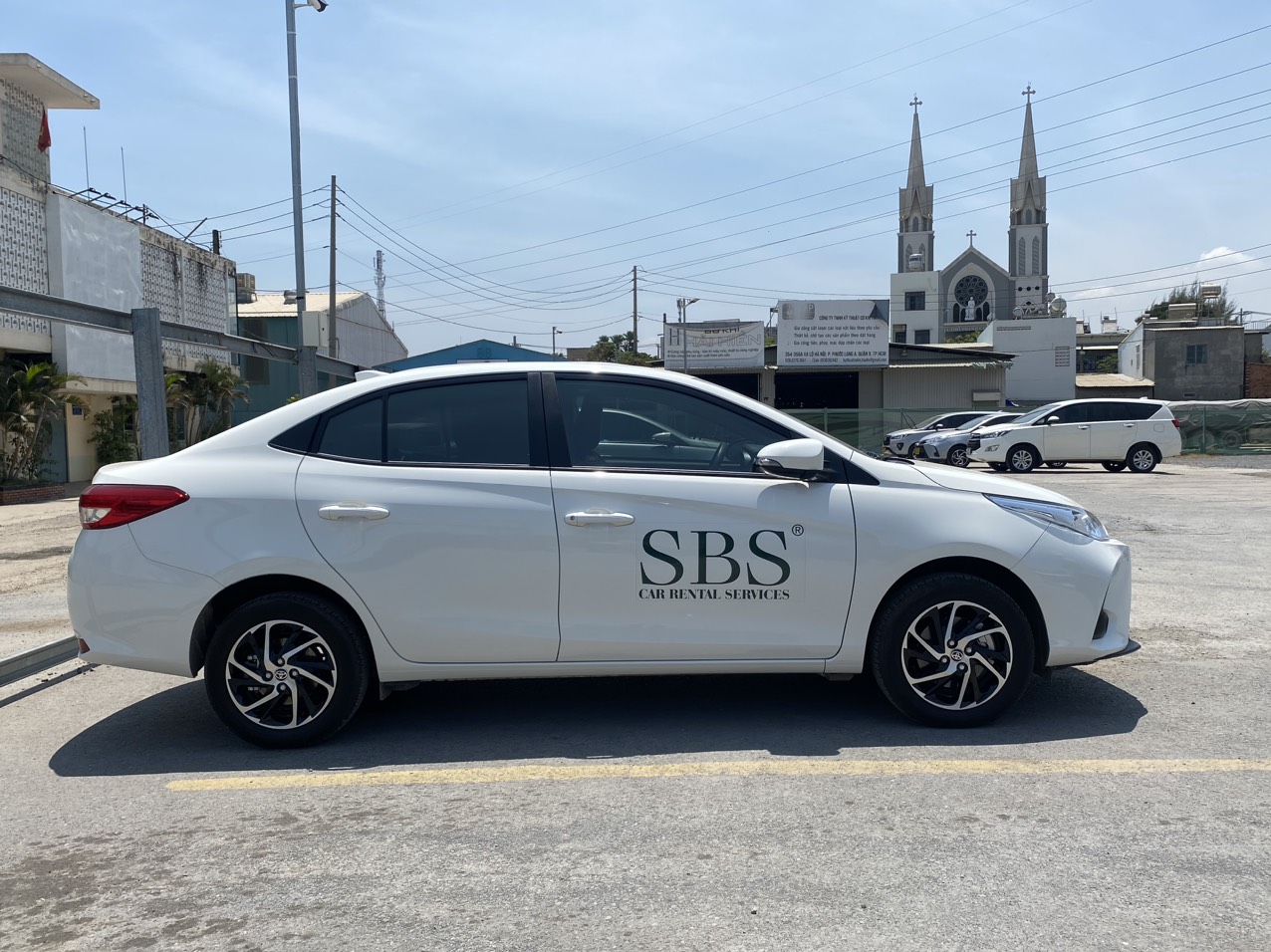 SBS Car Rental Service :
Book a service car / Book a service car :Hotline: 0931 001 011
Service comments/Feedback Service:Hotline: 0931 026 026
Email: sbsbus@mhcorp.vn