When travelling to Da Lat, Lam Dong, we often think of its diverse cuisine such as strawberries, coffee, artichoke tea, dried fruits, etc. However, this place also has stunning architectural works that capture people's hearts, including the Kinh Luân Great Stupa that has recently attracted many tourists. 
The Kinh Luân Great Stupa Drigung Kagyu Rinchen Khorchen Khorwe Go Gek is a Buddhist architectural work symbolizing friendship, peace, and cultural diplomacy. It was recognized by Guinness World Record in late 2020 and became the world's largest stupa with remarkable features such as
 Height: 37.22m

Diameter: 16.53m

Weight: 200 tons

Made of pure copper, gold-plated with 24K gold."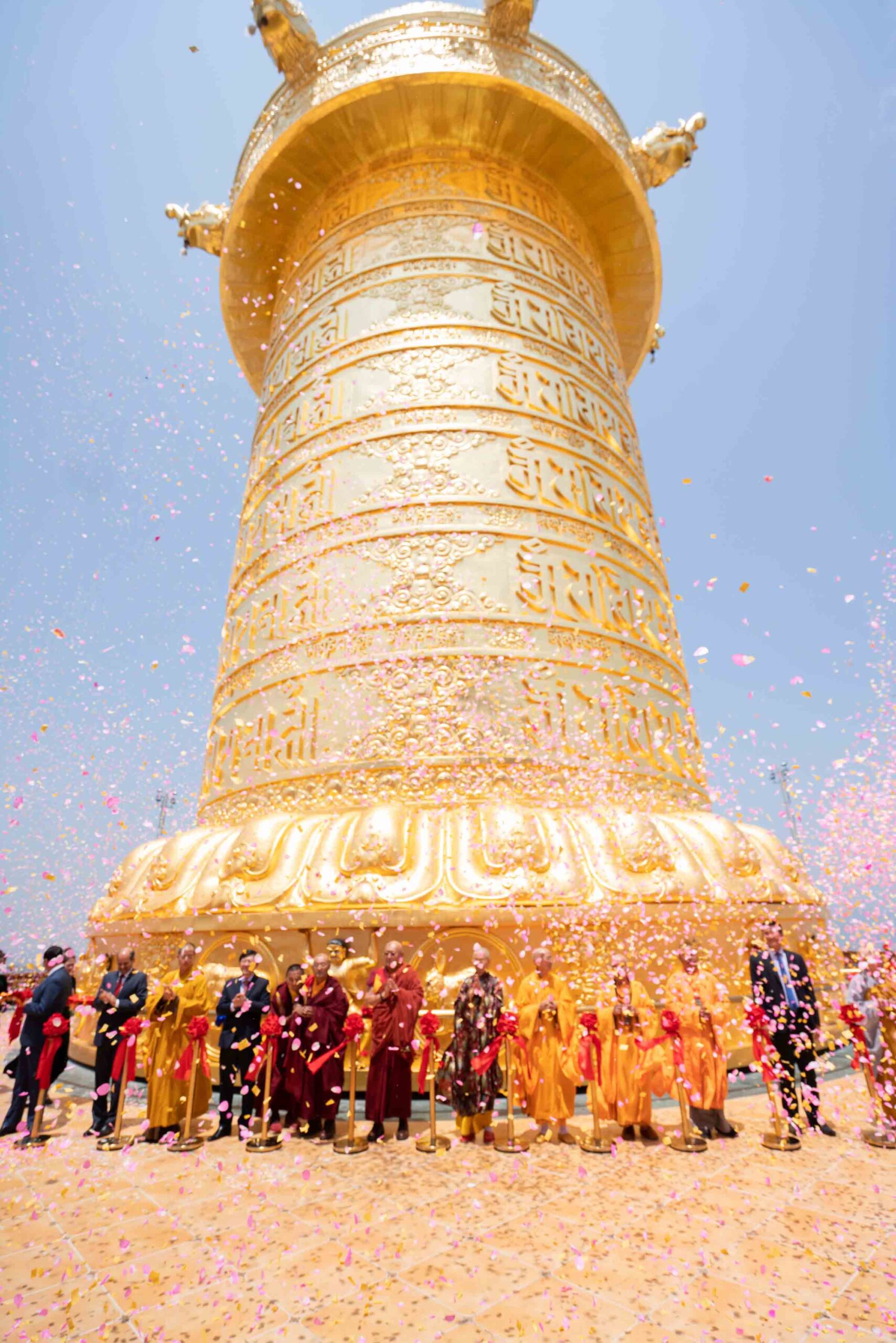 Nguồn hình ảnh: Vnexpress
Located in the cultural space of Kim Cuong Thua Buddhist in Samten Hills Dalat, Kambute village, Tu Tra commune, Don Duong district, Lam Dong province – honored as an attractive spiritual and cultural tourism destination in Asia-Pacific with majestic mountainous scenery and cool weather. The architectural work is inspired by the cultural architecture of the surrounding Himalayan region, a sacred land for Buddhists seeking spiritual connection and peace.
This magnificent architectural work was built with the dedication of the Venerable Drubwang Sonam Jorfel Rinpoche – a monk from the Buddhist region in Ladakh (India) and his disciples with the desire to create a sacred space for people to cultivate their peaceful souls. Additionally, the stupa was also built to preserve and develop the Buddhist culture of Vietnam and to promote the spiritual values of Buddhism to the community.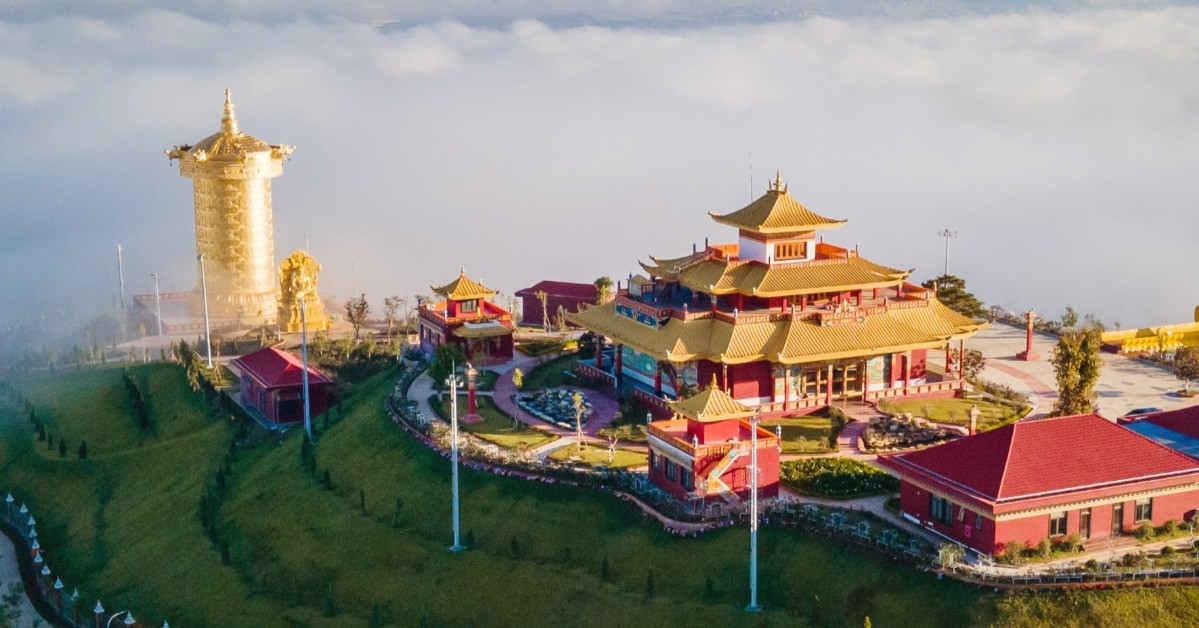 Nguồn hình ảnh: Vietnamnet
The Great Stupa of Kinh Luân is a unique and impressive destination due to its distinctive features such as the prayer wheel to spread good deeds, and the carvings of Buddha, Bodhisattvas, and holy monks on its body. Additionally, to demonstrate the solemnity and essence of Buddhism, the Stupa is adorned with a billion mantras of "Om Mani Padme Hum" printed on thin silk paper.
The Great Stupa of Kinh Luân is a hot destination in the past year and upcoming time due to its unique and impressive designs created by holy monks from Nepal and India. If you want to enjoy and immerse yourself in its beauty without worrying about transportation or itinerary, let SBS assist you. SBS is always ready to accompany you on every journey with quality car rental services from 4 to 45 seats.