Recently, due to petrol scarcity and supply chain disruption, many petrol stations in Ho Chi Minh City have been forced to close for sale, limiting the quantity sold and affecting thousands of city residents.
People must go further to find a working petrol station, wait in line, wait a long time from early morning or late at night, or buy petrol retailed on the roadside for double the price, even knowing it is not guaranteed regarding quality. Some petrol stations on Ho Chi Minh City's roads are still open, but they cannot sell fuel due to factors such as running out of fuel, only selling oil, damaged pump poles, or waiting for fuel to be supplied,…
People have always relied on personal vehicles such as motorcycles and cars for their convenience and flexibility. As a result, the difficulty in finding fuel has a significant impact on movement and travel. Many people reported that there was no petrol to get to work, school, etc., which had a direct impact on daily activities.
With the significant impact of petroleum, price fluctuations, and supplies, many people prefer to temporarily keep their personal vehicles and move to use public transportation: buses, trams, company shuttle buses …in order to save and stabilize. Taking public transportation is quickly becoming a viable option for everyone. At the same time, the trend of building green-smart traffic is a positive step toward achieving sustainability.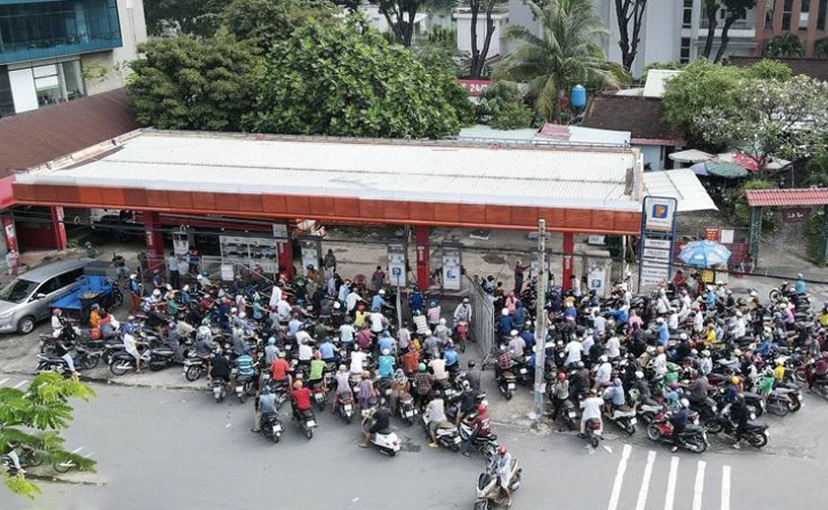 Public transportation improves the urban fabric by freeing up space and allowing for additional activities such as pedestrian zones and environmentally friendly open areas. Public transportation is critical for guaranteeing road safety, decreasing congestion, maintaining fuel, and lowering environmental pollution.
As one of the pioneers in urban transportation innovation and development. SBS offers a number of transportation services to satisfy the needs of its customers, including SBS School Bus is a complete school bus transportation solution that is both safe and convenient. SBS Car Rental-car rental service from 4-45 seats, fulfilling the transportation needs of employees, workers, officials,… of firms, businesses, multinational corporations, and people, as well as renting a luxury car to serve experts, senior officials, and others.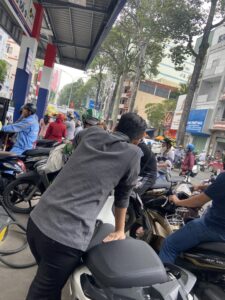 Taking public transportation is the most cost-effective option, and for environmental reasons, SBS is the best option. We are happy because you are safe and satisfied.