Time has flown by, and the summer is coming to an end. Parents are busier preparing for their children's school year,  especially about their transportation to school. Recently, the majority of parents have opted the school bus as a preferred choice to transport students to school because:
Safety:

School buses are designed and approved to strict safety standards.

The professional driver team is extensively trained in safety protocols and situation management, ensuring students are always safe on the bus.

Time and Cost Savings

: With the bus service, parents do not need to pick up or drop off children, which helps them save time and transportation expenses.

Social Interaction:

School buses allow students to interact with classmates, enhancing their social skills and relationships.

Reduce Traffic Congestion:

School buses cut down traffic congestion and personal cars on the road, making the environment better and reducing traffic accidents.
SBS has embraced this trend and provided transportation for international schools like LFI Duras, Emasi, Fulbright, BUV, Greenfield,…More than a reliable transportation service, SBS buses also integrate modern technology, allowing parents to track their child's journey via a mobile app. That gives parents peace of mind that their children have arrived school safely.
If you find it difficult to think how to get your child to school, please consider the benefits of school buses to make a choice. Don't hesitate to contact us for more details about SBS's school shuttle service!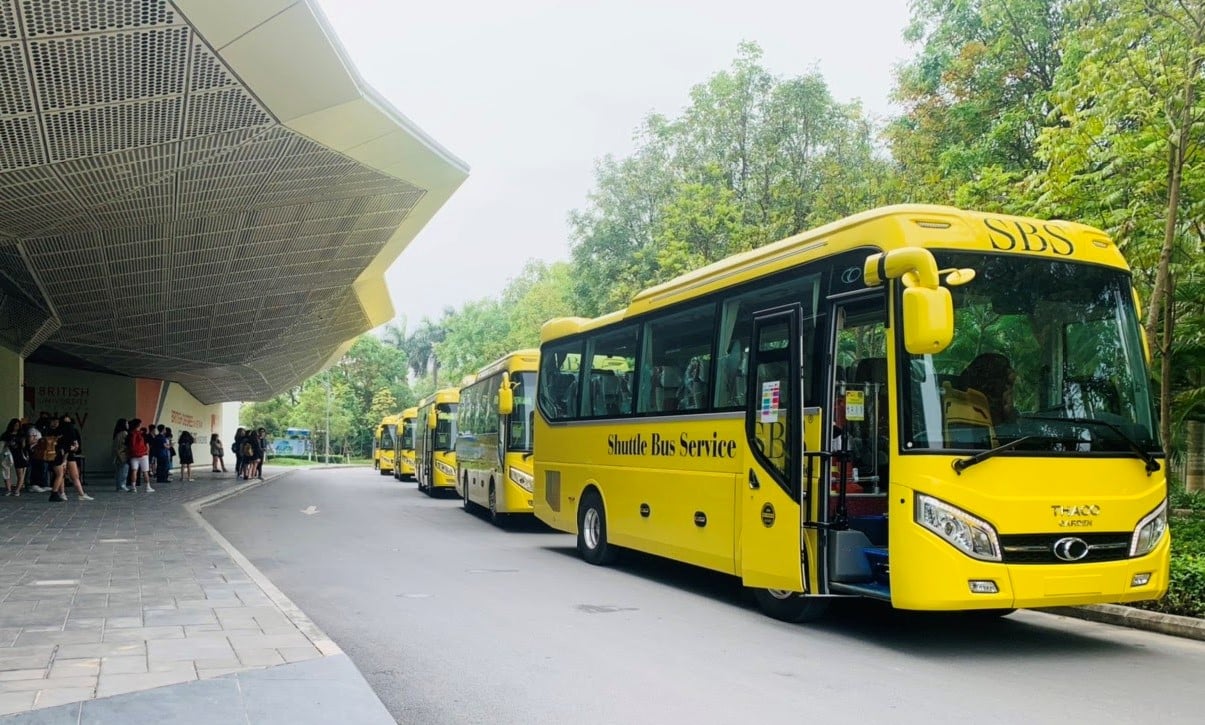 SBS Car Rental Service :
Booking Car Rental Service/Booking Car Rental Service : Hotline: 0931 001 011
Service suggestions/Feedback Service: Hotline: 0931 026 026
Email: sbsbus@mhcorp.vn