Quý Khách Hàng thân mến.
Dear our value Customer,
Công ty TNHH Đầu tư M&H xin thông báo nghỉ Lễ Quốc Khánh 2023
M&H Investment Co. Ltd. Will have holiday for The Independence Day 2023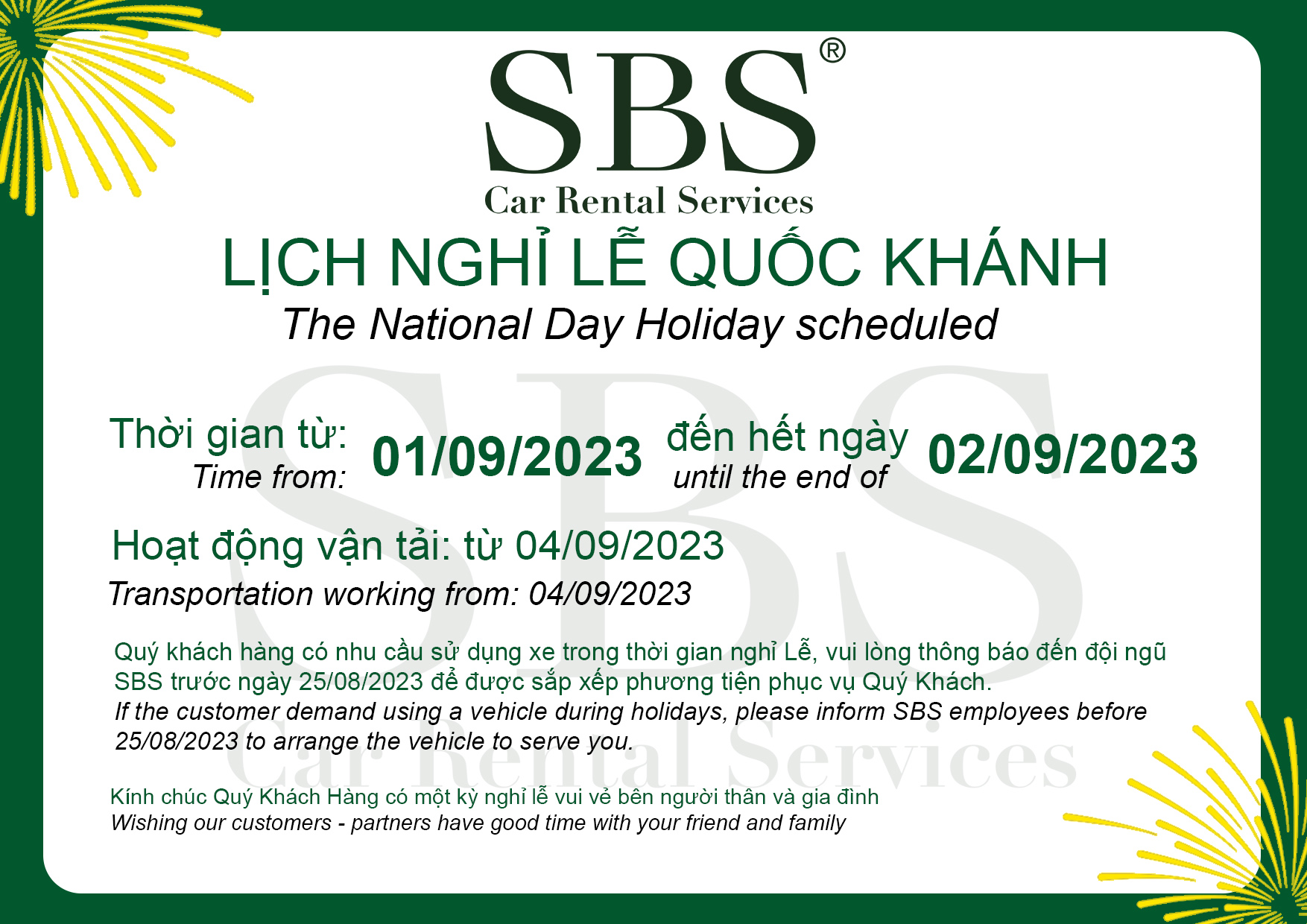 Quý khách hàng có nhu cầu sử dụng xe trong thời gian nghỉ Lễ, vui lòng thông báo đến đội ngũ nhân viên M&H trước ngày 25/08/2023 để được sắp xếp phương tiện phục vụ Quý Khách.
If the customer demands to use a vehicle during holidays, please inform M&H employees before 25/08/2023 to arrange the vehicle to serve you.
Kính chúc Quý Khách Hàng có một kỳ nghỉ lễ vui vẻ bên người thân và gia đình
Wishing our customers – partners have a good time with friends and family.
Trân trọng.
Kind regards